Anti-Trafficking and The Carceral State
featuring Emi Koyama, LIVE!
Videos and discussion
Wednesday, May 22nd, 7:30 PM
Faithful Fools, 234 Hyde Street, San Francisco
Sliding Scale $5-20, NTALF
The Festival is proud to welcome activist and artist Emi Koyama. Focusing on dynamics of the carceral state, Koyama's most recent work, "State Violence, Sex Trade, and the Failure of Anti-Trafficking Policies," developed from her extensive examination of anti-trafficking frameworks, organizing and policies over the last decade.
Her 2011 zine, "War on Terror & War on Trafficking: A Sex Worker Activist Confronts the Anti-Trafficking Movement" was a product of her extensive research into the anti-trafficking movement, as she exposed "false premises of the U.S. domestic anti-sex trafficking movement, and challenged how the movement is increasingly aligning itself with the fundamentalist Christian right and contributing to the militarization of our society."
Koyama's recent work focuses on "a call for a special emphasis on the context of pervasive surveillance and criminalization of communities of color, immigrants, street youth, as well as people in the sex trade.... calling for a new multiracial coalition against state violence and criminalization, instead of narrowly focusing on sex workers' rights or on sex trafficking."
The evening also includes a selection of video clips from "Collateral Damage: Sex Workers and the Anti-Trafficking Campaigns," "Normal- Real Stories from The Sex Industry," " Last Rescue in Siam" by Empower and other work.
from Last Rescue in Siam by Empower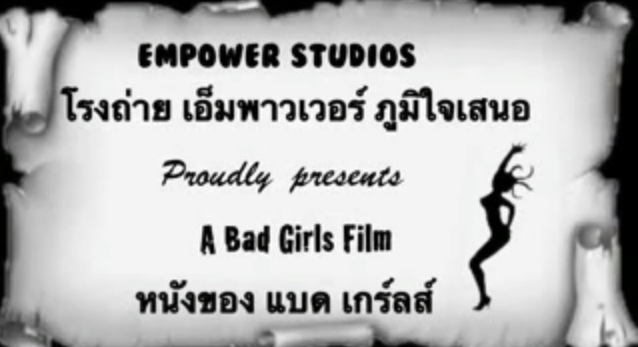 Although all other venues for the Festival are ADA compliant, this location is only partially accessibl and not ADA compliant.There is a lift, so there is access to the space. Please call us for more information about the accessibility at this location. Childcare, translation and signing services are available upon request.We also ask you to assist us in making this a scent free environment (see peggymunson.com/mcs/fragrancefree.html ). Please email sexworkerfest@gmail.com or call 510-410-4318 to request these or other options. Also see Logistics/Accessibility.